How do I login if I have forgotten my password?
If you've forgotten your password then just click on the 'forgotten your password' link on the login page.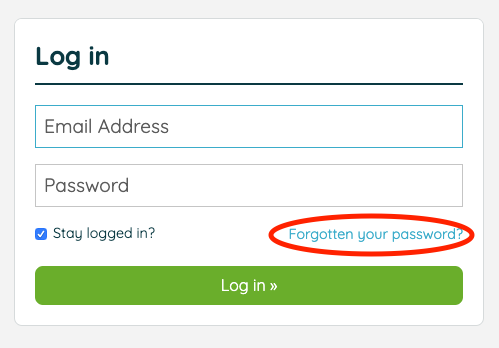 All you need to do is put in your email address and if it matches the email that we have for you in our database then you will receive a link to be able to reset your password.

If you don't receive a link to reset your password within a few minutes, please check that you have typed out your email address correctly, as it appears in any previous communications from us.