This feature is only available for account owners and location managers.
iAM aligns its set frequencies with UK legislation and industry best practices, but if you have reason to perform a task with a different frequency, customising the task gives you this option.
To edit the frequency of a task:
Click into the task, as if you were going to record it as completed
A new navigation menu will now be visible on the right hand side, from here click 'Customise task'
You are now able to choose how frequently you would like to complete this task.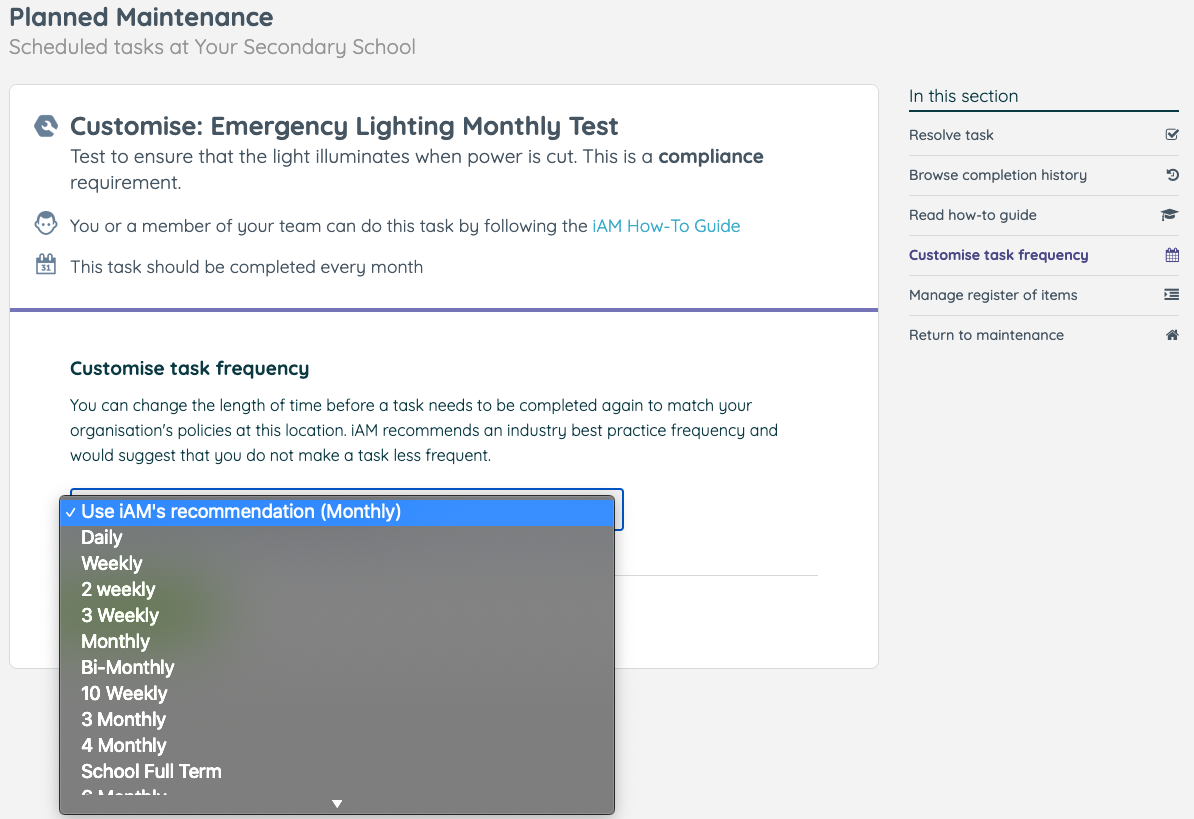 Changing a task's frequency will only affect the location that you selected the task from. If there are other locations in your organisation completing this task, their frequency will not be affected by this change.