This is a premium feature available with a full subscription to iAM Compliant
This feature is only available to account owners
What can I change?
We've split iAM down into each of its components, so that you can control the level of access your users have to specific features. For example, you might want to make a role for someone to be able to manage the incident book, but not give them any access to the premises area; or you might want someone to be able to view different areas but without being able to make any changes, like an auditor. The choice will be yours; for each choice you make, a guide will appear to explain what the different permission options will mean for each feature.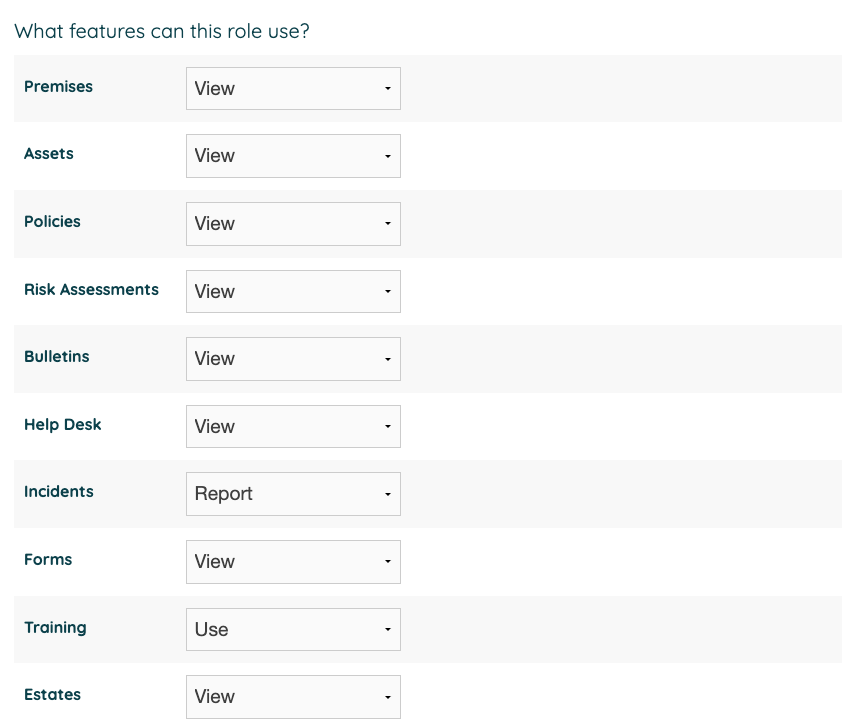 You will need to give the role a name and description to explain what the purpose of the role is, and so that you will be able to recognise it from the list when changing the role that a user has.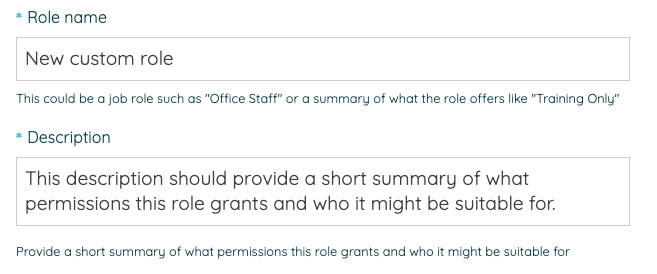 Is there anything that I can't change?
Some things we have decided to keep for
global permissions
only. You will still need to be an Account Owner to be able to add or remove locations or to change anything to do with billing. You will also still need to be either an Account Owner or Location Manager to add or remove users to your account or to monitor training records.
Who is able to create a custom role?
Anyone who is an Account Owner. Once the custom role is made, then a Location Manager will also be able to allocate the role to a user.
Will my existing users be affected?
No, the current global permissions will still be there. So nothing will change for them unless you make a new custom role and assign users to it.
Where can I find it?
Hover over your name in the top right to bring up the user menu, then select Custom Roles from the Account Settings. Once you've made the role, it will appear in the list of roles that you are able to assign to your users.