The contractor's appointments will appear under the contact details and documents you have saved for them.
Under the 'Premises' drop-down menu, click 'Contractors'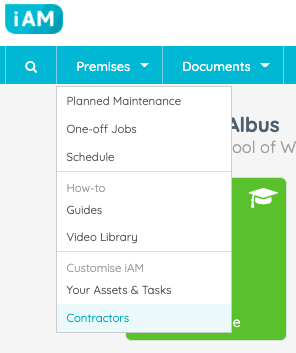 Here you will find a directory of your contractors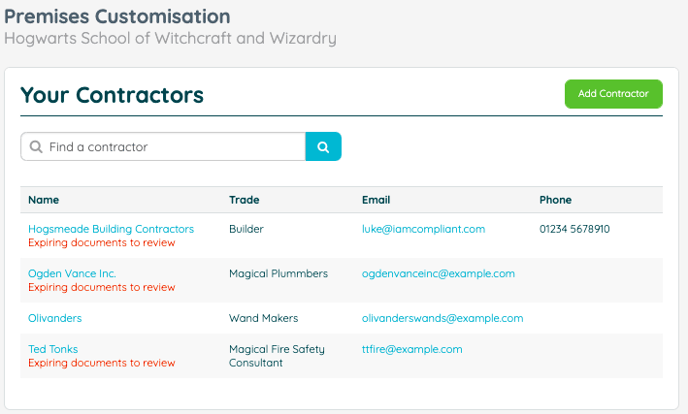 Select the contractor you wish to view and scroll to the bottom of the page where you will find any upcoming as well as past appointments that have been made with this contractor. It will also show all of their completed jobs and tasks, regardless of whether or not this has been recorded as an appointment.


It is also possible to view the jobs a contractor has completed in the past at a single location by using the Task Activity report.