You can import your property condition records in CSV format
Adding property condition records to your account can be done individually or in bulk via an import.
To get started with an import, click the purple import button.

We provide you with an example CSV to show you how to set out your file ready for import. The example file also includes all the supported elements and sub-elements.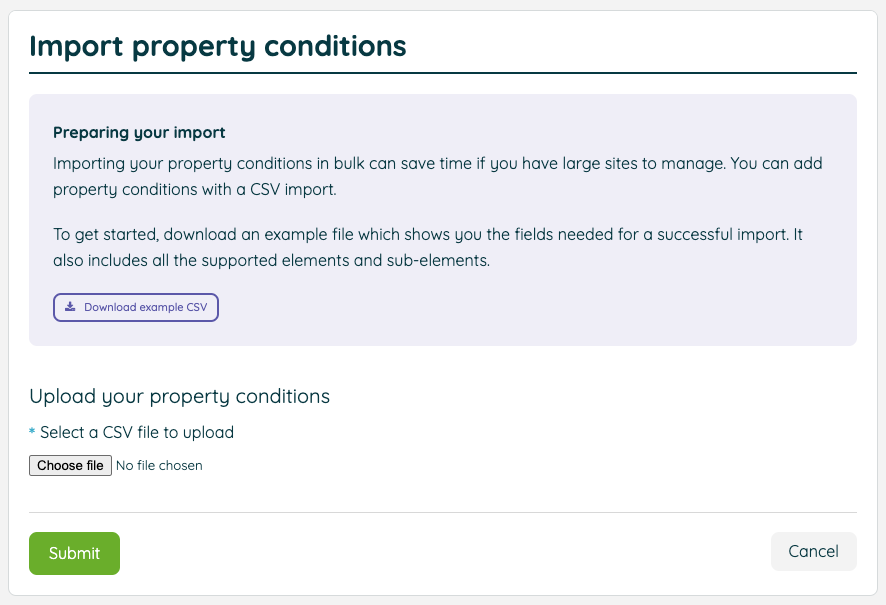 Once you're confident that your file is ready your property conditions can be imported and will appear in your list for the relevant location.