Yes. You can be a member of multiple organisations on iAM, each with their own, independent locations and task history.
Sign up a new organisation
To use iAM with a new business go to 'My Profile' from the account menu at the top right of the screen. At the bottom of the page you will find a section labelled 'Organisations'. Click the 'Sign up new organisation' button and follow the instructions.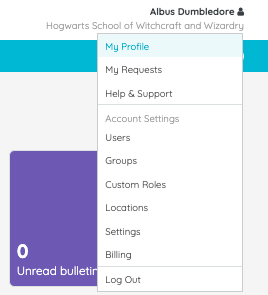 The new organisation will start on our free plan, and will be billed separately from your existing organisation should you choose to upgrade to a subscription option.
Joining another organisation
If the other business already has an iAM account, they can invite you to join them.
Switching between organisations
When you are a member of multiple organisations you will see a new section in the account dropdown menu in the top right. This section will list the organisations you are a member of. Clicking on an organisation's name will switch you to viewing that organisation's details.