If the invite to join your iAM account 'bounces', this usually indicates a problem with the email address you provided for them and they won't receive further emails until the issue is corrected.
There are several reasons why an email might 'bounce', the most common are:
If the user's email did not exist at the time you sent out invites (i.e. you pre-emptively sent out invites).
If there is a typo in the email address (i.e. there is a spelling mistake in the email address).
If there was a temporary failure with your email server (i.e. your email server experienced a problem at the time that the invite email was sent).
Once an email has bounced, we will flag that there is a problem with their email in your user list, indicated with a red warning triangle.

If you are an account owner, you can edit your users' names and email addresses so if you spot a mistake, such as a misspelling, you can correct the problem.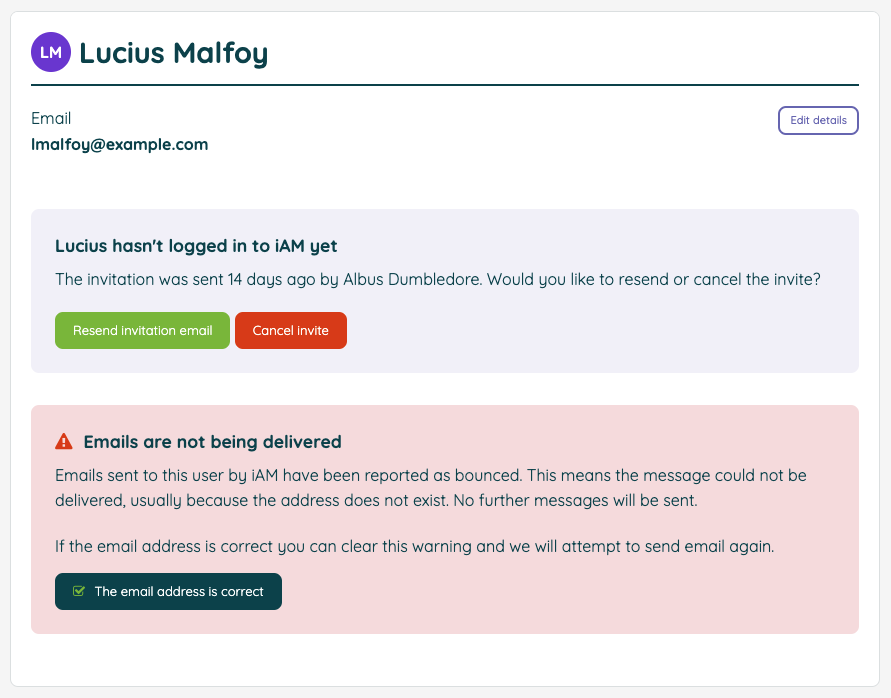 If you are confident that the email address is listed correctly, then you should then click the dark blue button to confirm that the email is now correct and then reissue the invite.
If you are a location manager you will not be able to make changes to user names and emails, but you are able to confirm that the email is correct and to reissue invites.