iAM keeps a full version history of your policy and procedure documents, including a log of who has signed which version.
If you are the owner of the document, you will be notified via email that the document is due for review. You will also be able to a notification banner under the menu for documents which require a review.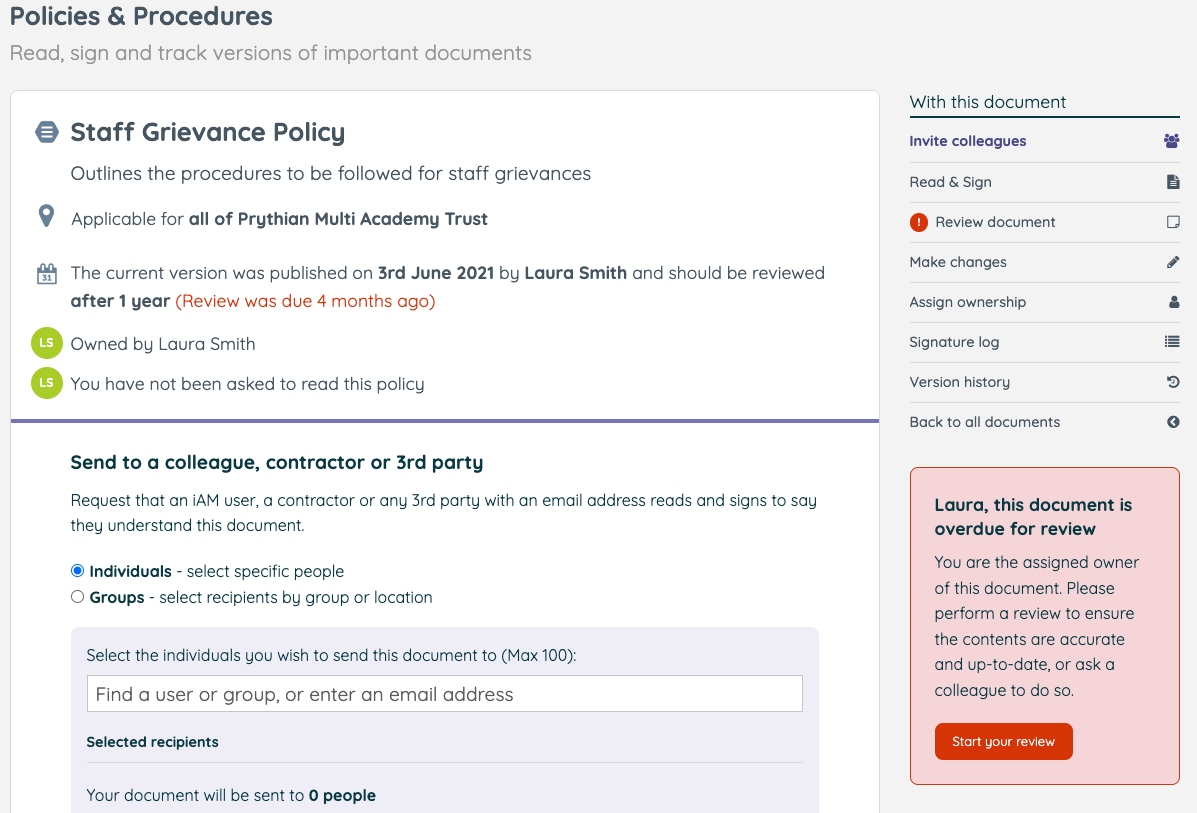 When the time comes for a review you can make your changes in Word or elsewhere and then simply upload your changed file and state what the changes included.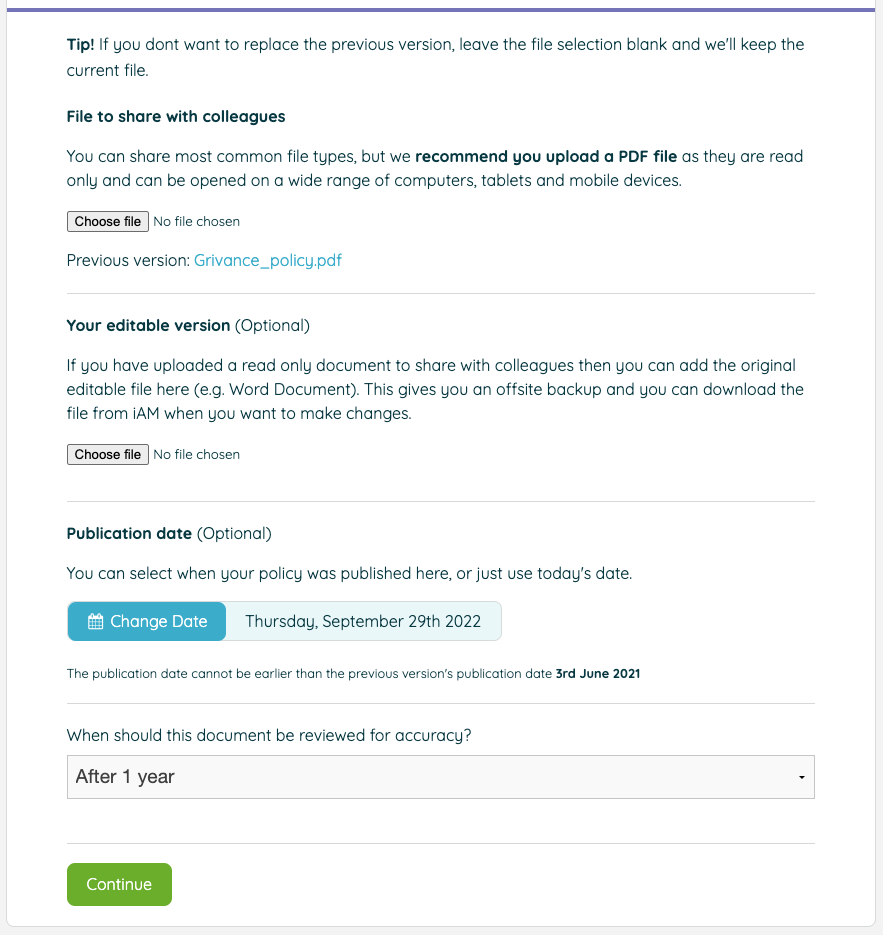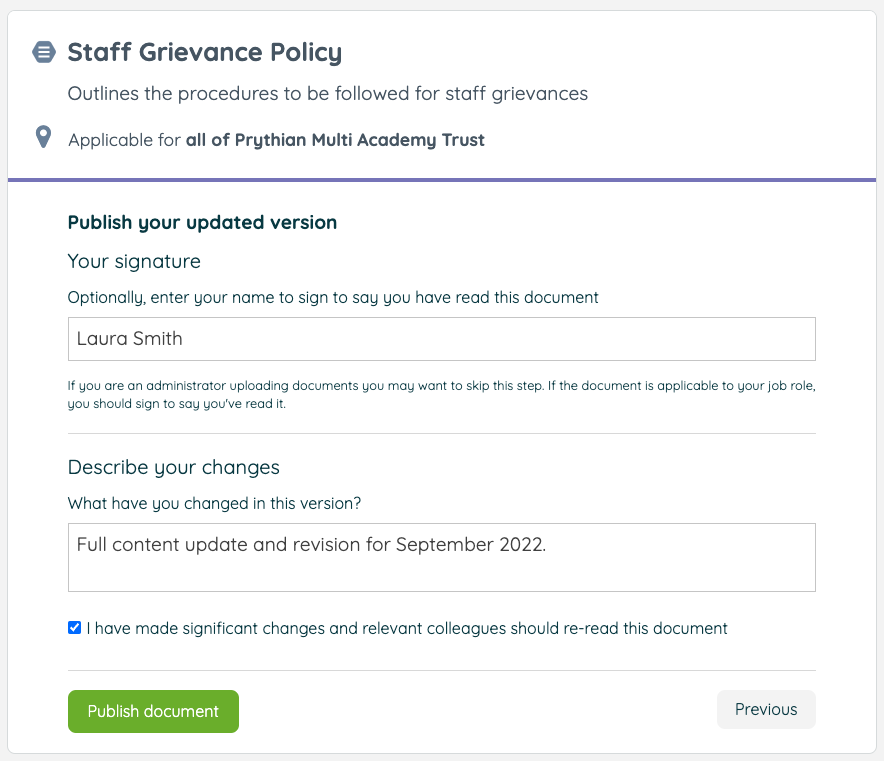 After you have uploaded your revised document you can choose to alert previous signatories with a request to re-read and sign to say they understand the update.
This keeps a full history of the document over time and a log of who has read which version.