Any space can be removed from your list of buildings and areas as long as you are confident that you will no longer need the information attached to it
You must be absolutely certain that you wish to remove a building or an area before proceeding. Data retrieval in the event of an accidental deletion will not be possible.
To permanently remove an area from your account, first click into the space to view the full details.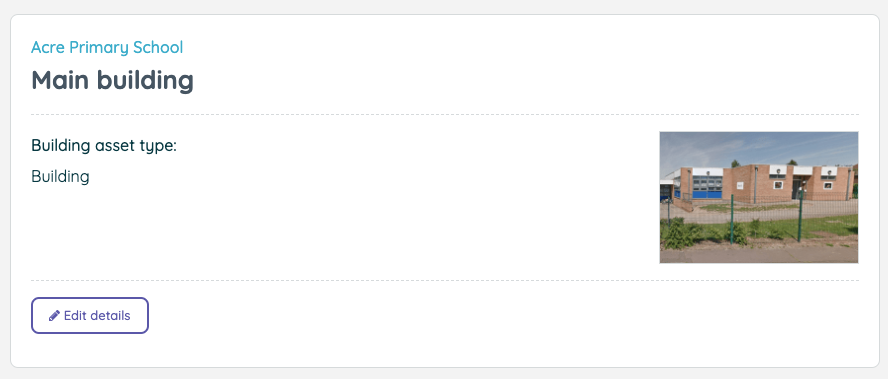 Next, you will need to click the edit details button. Scrolling down to the bottom of the page you will see a warning and the option to remove the space.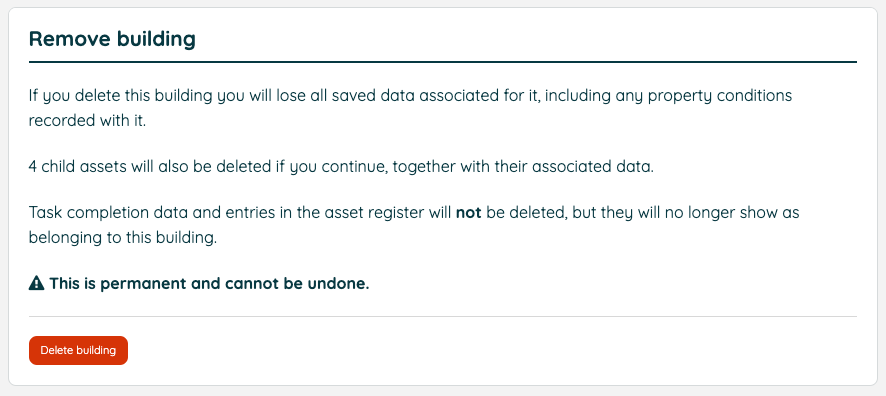 Finally, you will be asked to confirm your choice by typing "permanently delete" into the box provided before pressing the final confirmation button. This will be your last chance to change your mind.