Managing Users & Permissions
How do I remove somebody from my iAM account?
This feature is only available to account owners and location managers
From the account menu in the top right, go to 'Users'.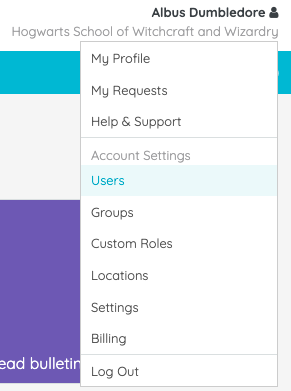 Find the user you want to remove in the list and click the 'Edit User' button.
At the bottom of the page you will find a 'Remove User' section. Click the 'Remove User' button to immediately remove the user from your organisation and prevent them from accessing your data.