Associating a one-off job with a contract will ensure that you've got a full and accurate record of the work completed under a contract.
When recording the completion of a one off job, select 'Outsourced' and specify the name of the contractor who completed the work for you.
If the selected contractor has an active contract which applies to the location of the one off job, you will be able to select it to confirm that the work was completed as part of the contractual agreement.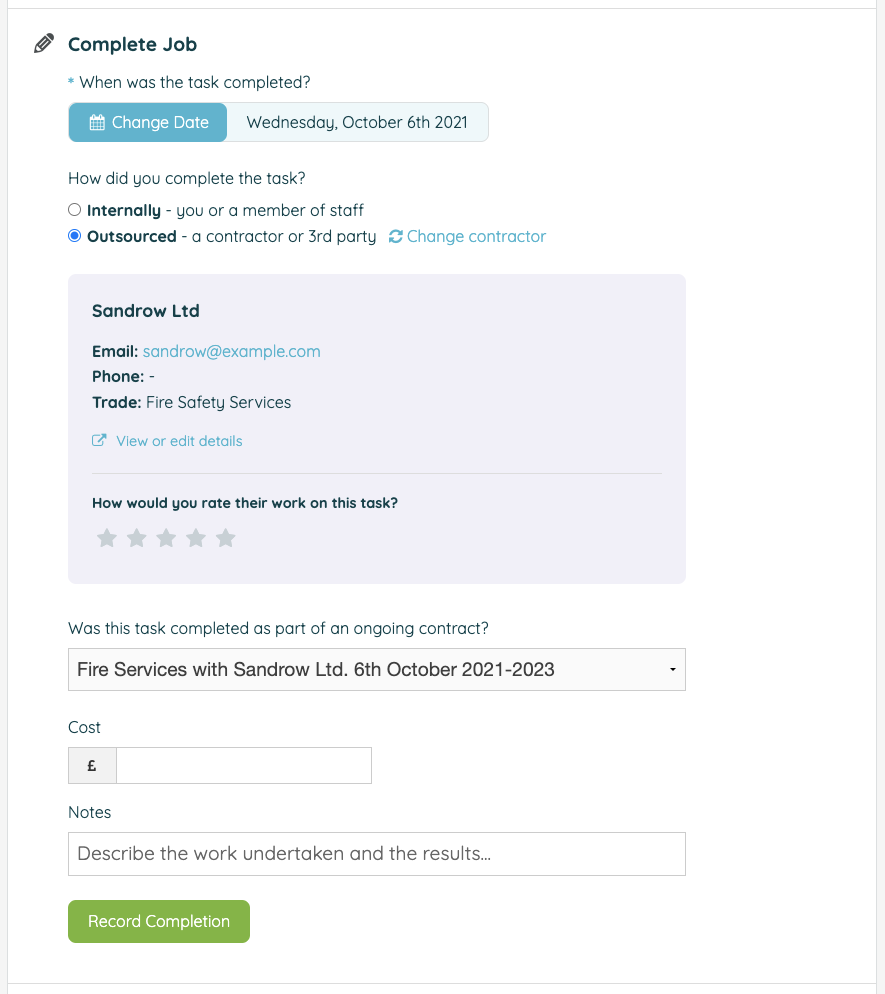 Once recorded as completed, the work will be visible in the contract record in the 'Completed Tasks' section.