Set Up, Management, and Customisation
How can I view a list of my disposed assets?
Disposed assets can be found under the list of your assets.
At the bottom of Your assets, there will be an archive that says 'You have disposed of x assets'.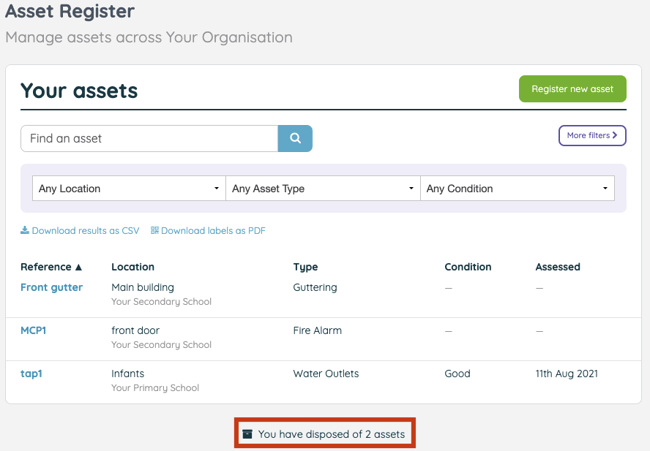 Click on this and it will take you to a list of the assets you have disposed of.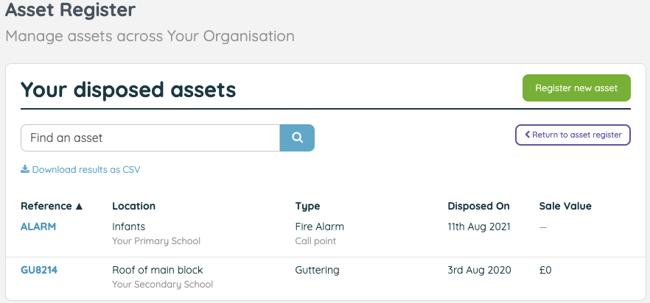 This list can be downloaded as a CSV file, and individual assets can also be restored.