You can customise your incidents settings to record custom incident types and turn off the collection of some data.
This is a premium feature available with a full subscription to iAM Compliant
If you'd like to make changes to the data that your users can record when reporting an incident, you can make changes from the Account incidents settings page. Please note that any changes here will affect users at every location within your organisation.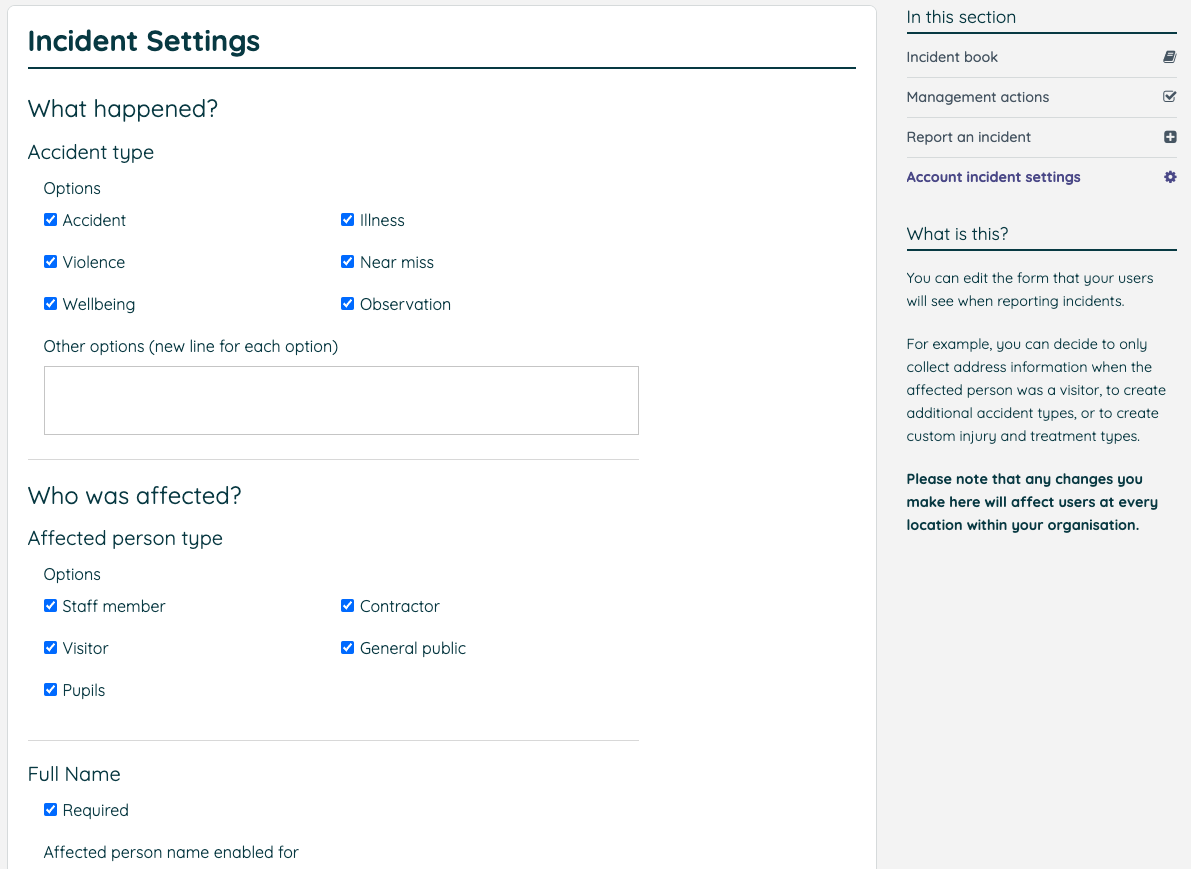 You are able to make changes to the following sections of the form that your users will see when reporting incidents:
What happened

Accident type (you can also add your own options here)
Who was affected

Affected person type (N.B. if you cannot see 'pupils' as an option, please check that you have set your organisation type)

Full name
Email address or phone number
Home address

Injury type (you can also add your own options here)
Treatment type (you can also add your own options here)

Actions taken
You can also choose to edit the follow up report for users with 'manage' access to the incidents area (account owners and location managers):
Reported to (you can also add your own options here)