Your premises will contain hundreds of individual assets, and it can be easy to lose track of all their details; iAM allows you to keep a register of the individual items your premises holds.
To find your Asset Register, hover over 'Premises' in the main navigation, and then select 'Asset Register' from the 'Set up & Management' section. Click the green button to add an instance of an asset.
Select the asset category that you wish to register an item to, from the drop down list. You will only be able to see the asset categories that you have added to your organisation.
Give the item a unique reference number, describe what it is, and where it can be found and an image of the asset if you have one available.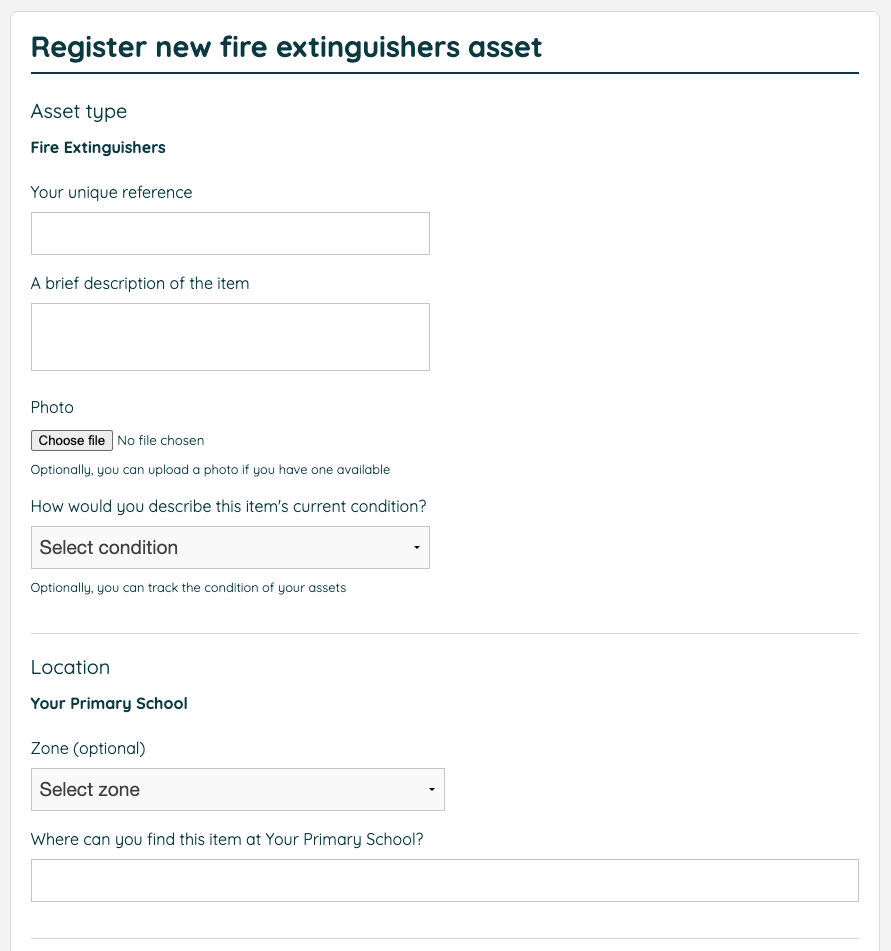 If you wish, you may also give additional information such as the warranty and any financial information, such as purchase date and expected lifespan.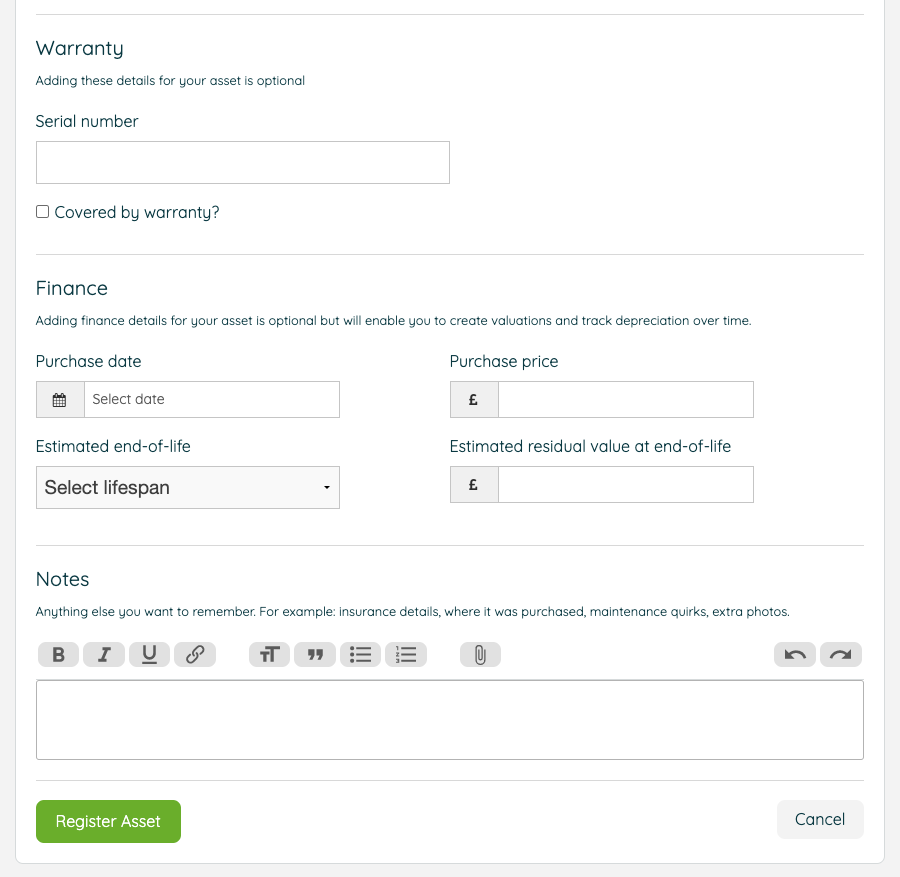 Click 'Register Item' to save your item to your asset register.
You will now be able to see a list of the individual items associated with your assets.
Once you have added several items, you may wish to download your asset register list or print out some labels to attach to your items. Asset labels are currently formatted for an A4 sheet of 65 rectangular labels (38.1mm x 21.17mm), and work with Avery product code L7651.