Can I record tasks and jobs retrospectively?
Yes, you can record a task as completed with a date in the past.
Click on the task you wish to record and scroll to 'Resolve Task'.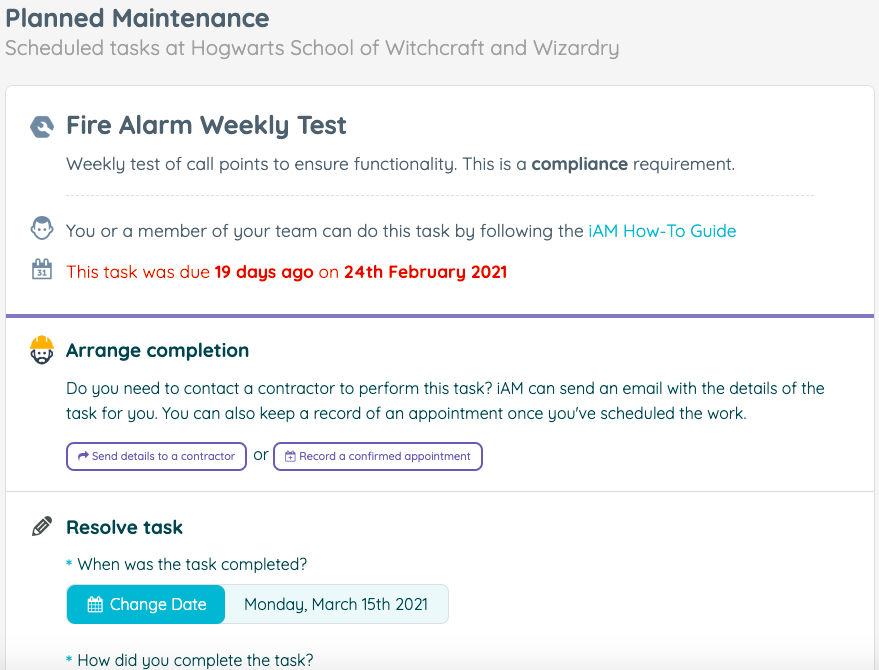 Under 'When was the task completed?' you can change the date to one in the past.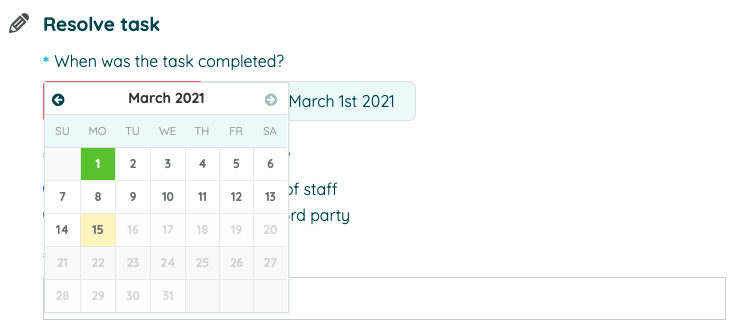 Click 'Record Completion' to save changes