We pride ourselves on the simplicity of our software, so we wanted to keep our pricing structure easy to understand too. All of our plans include the full premises compliance toolkit, as well as the document and risk assessment management areas.
We offer two paid subscription options; iAM Essentials and iAM Compliant: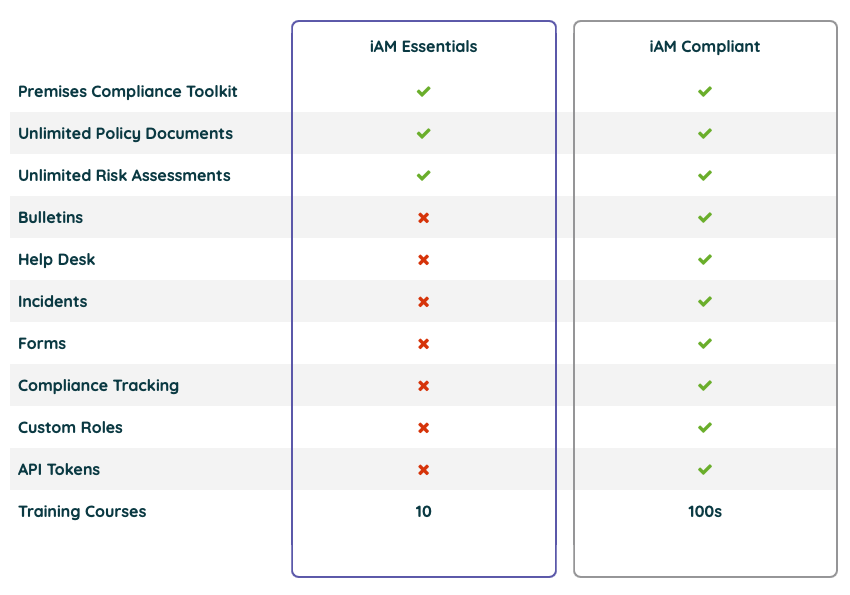 If there are features that you don't want to use then you are able to turn them off and on again at your discretion as long as you are an account owner. Read our guide to turning features off and on here.
If you'd like to tailor one of our plans to suit you further or to add an additional location to your iAM account, then please contact us to start a conversation about what your business needs.