Only account owners are able add zones to locations.
You will need to head to the 'Locations' section of your account settings - hover over your name in the top right and then click on 'Locations'. From this page you can click into each of your individual locations to change the name or to specify zones or areas within that location.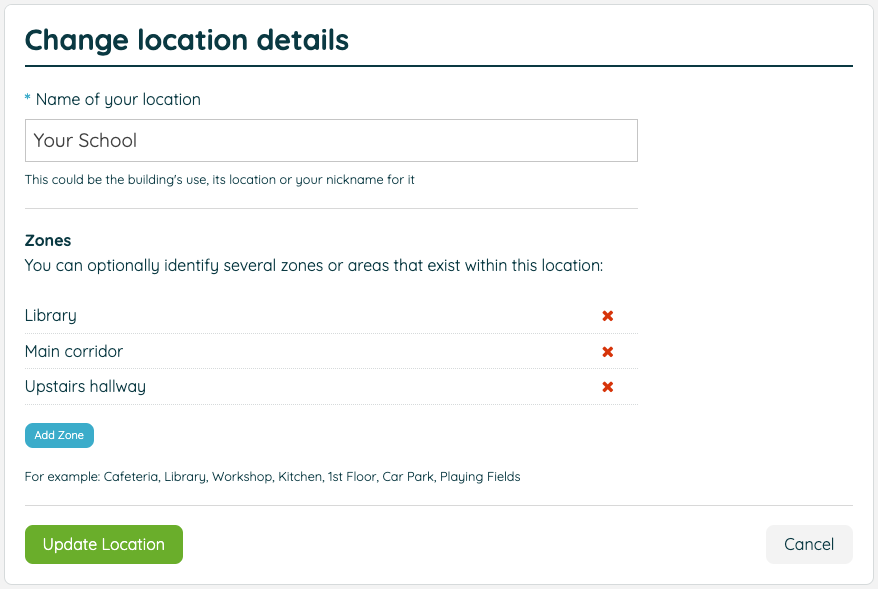 What you call your zones is entirely up to you, but it should be something that will make sense to the other users of your account.
Setting up zones will be useful when recording any incidents in the Incidents area, as well as identifying the locations of Help Desk ticket issues and one off jobs.