You are able to set deadlines for courses which will then appear for the groups and users of your choice
You will need to access the Training Manager in order to be able to set deadlines for courses. This is found by clicking on 'Reporting' from the drop-down menu under your name in the top-right corner.
From the Training Manager area, you will then need to click 'Dashboard' on the top left of the menu bar.

Click on 'Add deadlines' next to the course you'd like your staff to complete.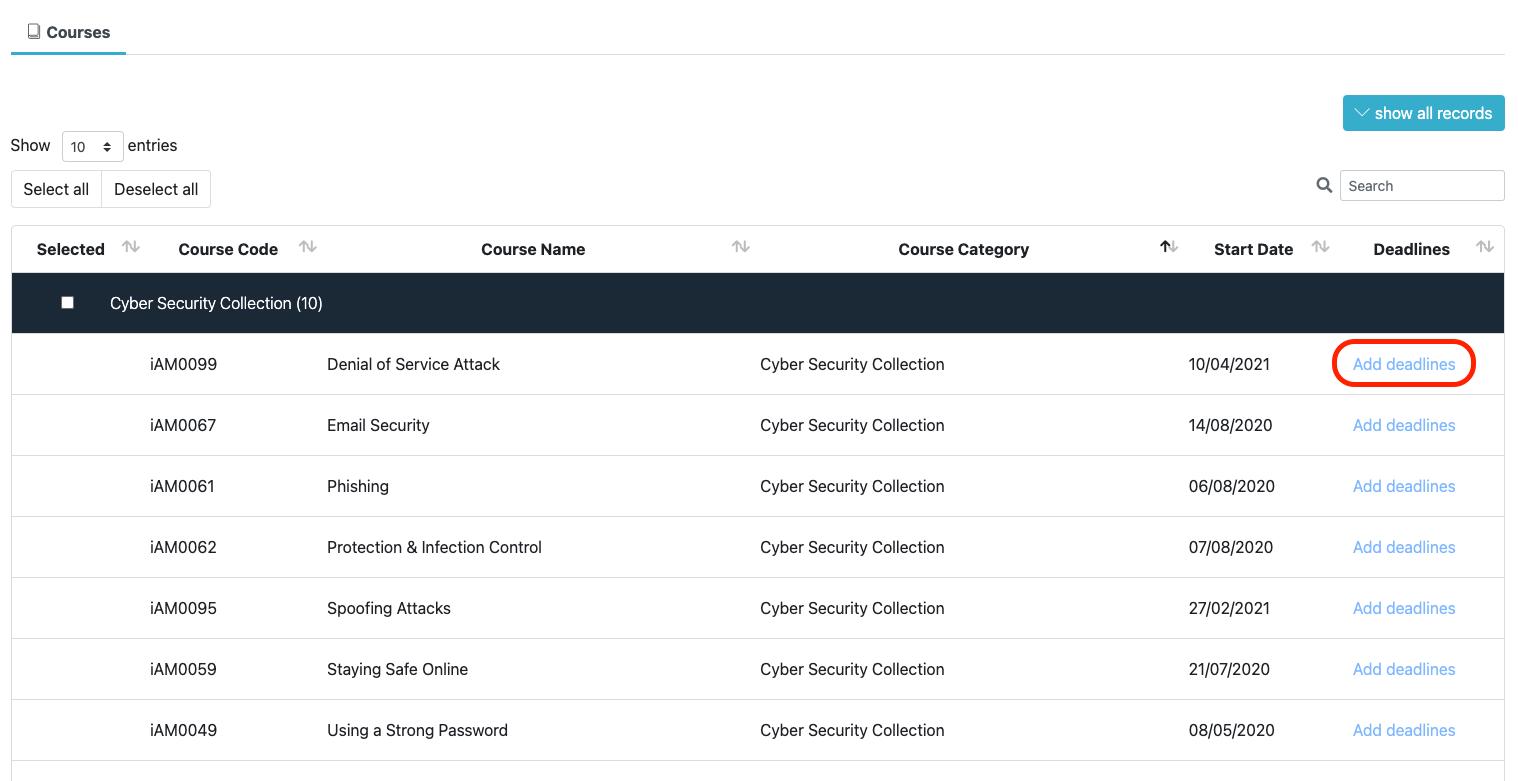 You will then see a pop up modal appear. To add a deadline for a group (or groups) of people make sure the dropdown in the bottom left is set to 'Group', which will then allow you to select from your list of groups. The option 'Company' will apply it to the whole of your organisation, and selecting 'Users' will allow you to set deadlines for individuals. You will then need to set a date for the deadline before clicking the blue button to move it up into the table above.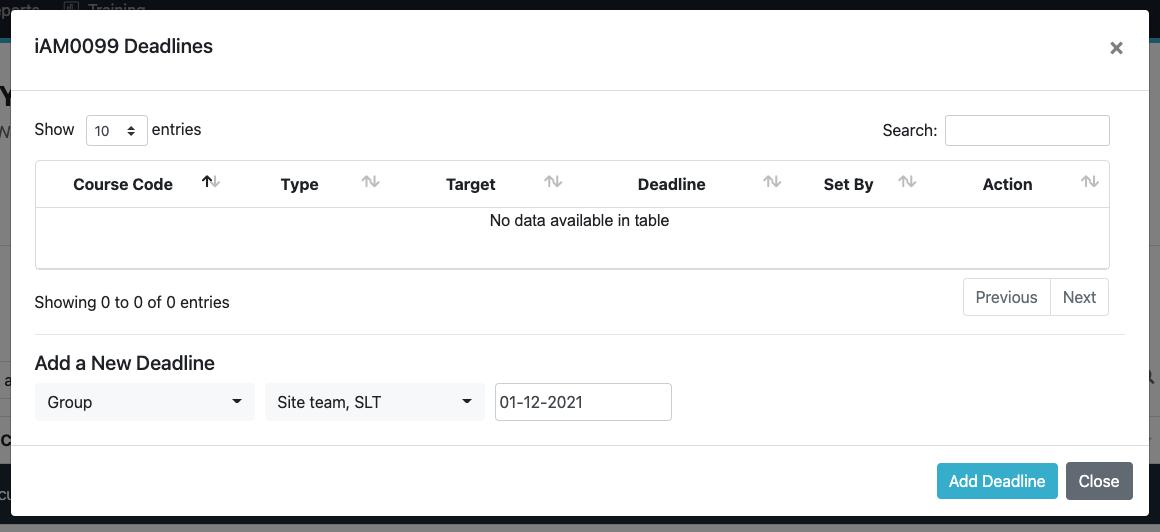 Any deadlines that you have set will appear like so: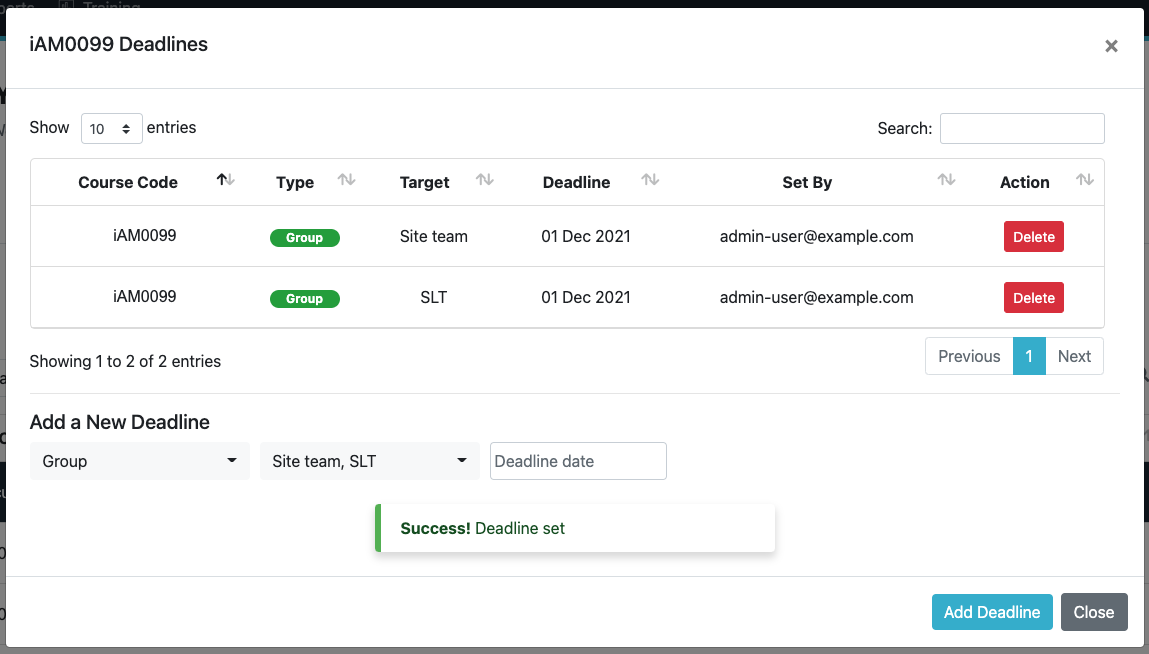 Any user with a course deadline will now see the course at the top of their training page in a section for 'My Deadlines'.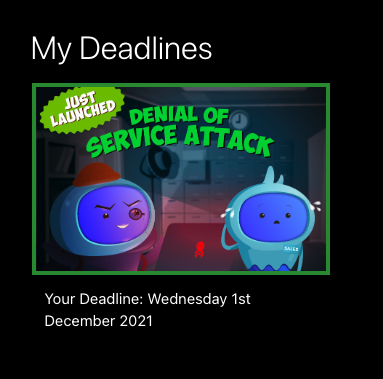 Unfortunately, at this time setting deadlines for courses will not yet trigger any notifications for users. This is something that we are working on adding to the system.